Soundiron Voice of Rapture The Tenor KONTAKT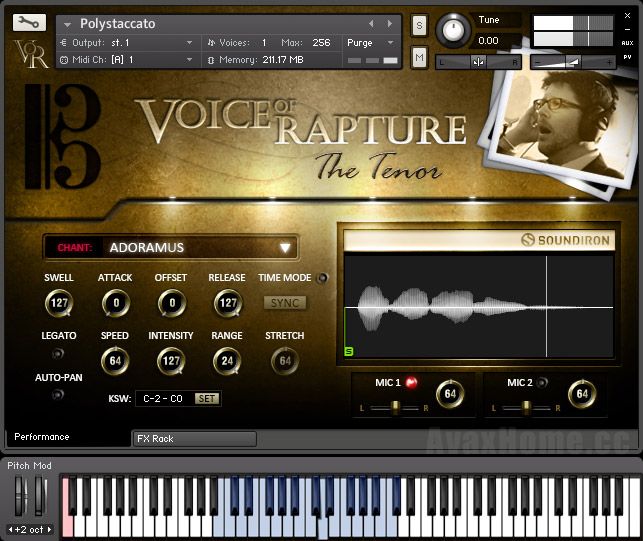 Voice of Rapture: The Tenor, the next in our series of pristine solo vocal sampling libraries, is designed as a companion to our Voice of Rapture: The Soprano library.
Recorded with Tenor virtuoso Brian Thorsett, the library captures the classic, powerful operatic Tenor sound through a wide range of playable chromatic content and emotionally charged melodic phrases. From a belting, bombastic fortissimo sound to a gentle and soft pianissimo, The Tenor provides the creative freedom, power and flexibility making it the best solo Tenor vocal library in the world.
We recorded Brian in a close, totally dry studio environment with both cardioid and condenser microphones and pristine preamps to capture every subtle nuance. We then carefully prepared and edited each sample and hand-programmed each element into an unrivaled performance interface that delivers both efficiency and control. We've also included our comprehensive FX Rack panel, with multi-effects, compression, EQ, amp/speaker simulation and convolution reverb, featuring dozens of our most popular custom recorded rooms, halls, cathedrals and otherworldly fx impulses easily available right through the interface. The Tenor brings together superior programming, performance, quality and living, breathing soul into an unprecedented and truly unmatched professional operatic solo vocal solution.
11,168 samples
8.9 GB Installed
31 nki Kontakt 5.1+ instrument presets
24 bit / 48kHz mono PCM wav format
Open format to allow user customization
Format(s): Kontakt 5.1+ .nki and pcm .wav
The full retail version of Native Instruments Kontakt version 5.1.0 or higher is required to use .nki instrument program presets included in this library.
home page:
http://bit.ly/1pxNHwa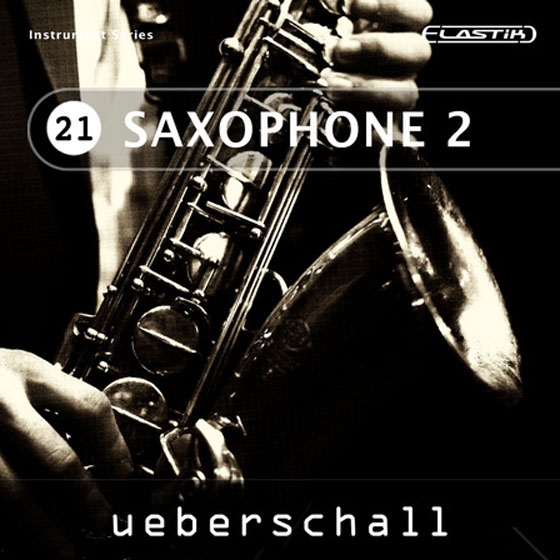 Ueberschall Saxophone 2 ELASTIK
There are few instruments as expressive as the tenor saxophone and, in Saxophone 2, we have captured that magic so that you can add it to your own musical productions. As with other titles in our Instrument series for Elastik, Saxophone 2 provides you with a huge collection of inspiring melodic phrases allowing you to create authentic lead and melody lines with a real sense of performance.