Freaky Loops Cinetools: Sinister Drones WAV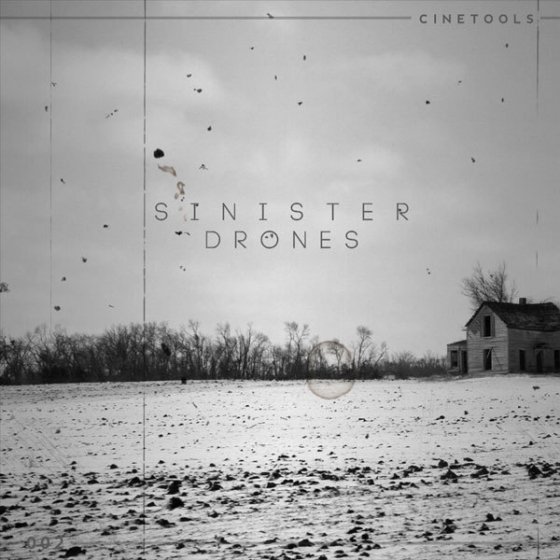 Cinetools: Sinister Drones' is the second release of the 'Cinetools' series. Featuring almost 4 GB of the darkest drones, layered ambiences, ambient soundscapes and more covering all of your Industrial, Ambient and horror environment needs. Welcome to the cave of darkness. Close your eyes and surrender to your darkest dreams and let your mind start a journey to an eerie world.
Cinetools: Sinister Drones' is an inspiring and unique collection of Cinematic and horrific sounds. Perfect for productions needing haunted or disturbing sounds to add that dash of eerie insanity.
Many of the sounds are recorded in forsaken places, abandoned factories, undergrounds, deserted warehouses, playgrounds, halls and corridors of old-buildings then layered and manipulated with analogue and digital synthesis. Packed full of dark, deep organic textures and evolving emotive ambiences, ranging from the dark and grimy to the hypnotic and etheral.
From eerie ambiences to lower world textures, desolate drones to glitched-out ambiences, unsettling drones to industrial noises, doomful soundscapes to pulsating backgrounds, evolving textures to ghostly modulation tones, ambient soundscapes to multi-layered horror drones, ethereal pads to pitch-dark soundscapes, brooding ambiences to otherworldly drones and more. Everything you need to fill out your tracks and shake the fear into your audience is right here.
In detail you get 100 powerful drones ready for devastation, filled with analogue synthesis, sound design experiments and field recordings that range between 30 to 150 seconds in length, with a total playtime of over 2 hours.
All sounds are hyper-detailed, layered and manipulated they can easily be added to your projects. Every sound was originally recorded at 24-Bit/96kHz to ensure the highest quality for today's Cinematic production needs also available in 24-Bit/44.1kHz that are ready to be plugged in to any production demanding high definition sound. Perfect tools for producers seeking dark, Cinematic feeling in their productions.
'Cinetools: Sinister Drones' is suitable for horror films and darker music and also perfect for producers looking to add a slick, Cinematic vibe to their productions. Perfect for use in Cinematic compositions, film scores, short movie scores, trailers, commercials, documentaries, advertising, world and background music.
Also usable for any productions ranging from Dubstep to DnB, Drumstep to IDM and like to switch it up with something heavy and unique, this pack will have the ingredients needed to create your next big production. This series will give you freedom to create instant cinematic moods, dark atmospheres and paranormal textures in seconds.
Product Specifications:
• 24-Bit/96kHz WAV
• 3.81 GB
• 100 Cinematic Drones
• Over 2 Hours of Content
• Durations from 30 to 150 Seconds
home page:
bit.ly/1RAPLua