Canedrive Waveform-20 MULTiFORMAT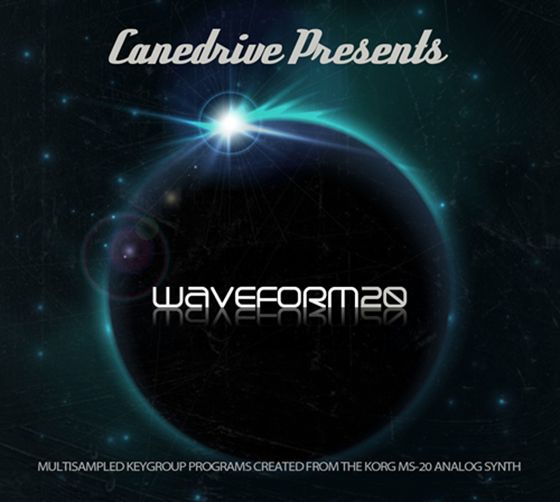 Waveform-20 is the new multisample collection from synth-guru Canedrive, featuring a collection of exquisitely recorded analogue synth multisamples from the stunning Korg MS-20!
In total there are 12 unique instruments recorded in full 24 bit/44.1Hz WAV format, each fully multisampled and mapped across the pads. For the MPC Software, MPC4000 and MPC5000, native keygroup programs are provided (XPM, 50K and AKP) along with three variations of all core instruments each utilizing advanced filter, envelope and LFO settings fora total of 48 keygroup instrument programs containing an eclectic range of sonic textures.
We've also included a 16 bit version which contains all 12 core instruments in PGM format, fully compatible with the MPC1000, MPC2500, MPC500 and all versions of JJOS - just load into memory and instantly play using your pads or an attached MIDI keyboard. All programs can of course be customised with your own effects, filter, LFO and envelope settings or just used in their raw form.
Waveform-20 is another unique gem of a samplepack created specifically for MPC owners - available exclusively from MPC-Samples.com.
Please note that the programs in this collection are not compatible with the MPC2000/XL/3000/60 due to the memory limitations of these older machines!
Technical Specification:
Samples: 180 samples, 48 multisampled synth programs (24 bit version), 12 synth programs (16 bit version)
Format: 24 bit/44.1kHz WAV files, plus MPC keygroups (AKP, 50k & XPM) plus a bonus folder containing 16 bit WAV samples & PGM files.
Compatibility: MPC Software/4000/5000/1000/500/2500/JJOS
License: Royalty Free
home page:
http://bit.ly/1Q4WKtm