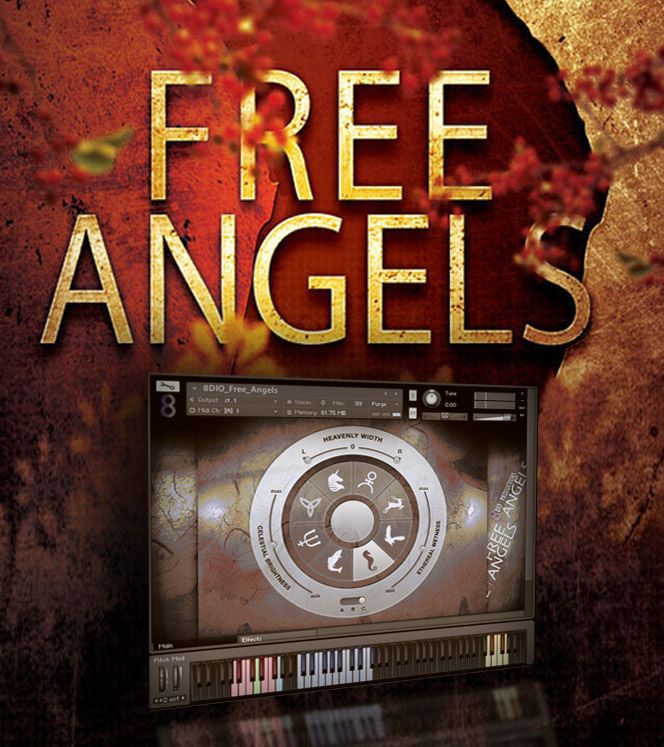 Free Angels is a new-generation art software instrument created in collaboration with our talented community. Free Angels was partially created by 100+ sound designers and partially created in-house by 8DIO. The instrument is best described as free and angelic in its nature. It has a white, soft and heavenly body. It is experiential and experimental – a type of divine inspiration.
Free Angels contains over 1.4GB of heavenly sound designs consisting of angelic ambiences, celestial risers, a large set of ethereal plucked instruments, fluffy creatures, heavenly hits, seraphic voices and a bunch of soft and saintly percussion. We didn't structure the patches with normal patch names. The library is mainly using icons. It is not designed for the stringent and analytical composer, but rather for someone who wants to dive into the unknown and let themselves be randomly inspired by the heavenly concepts of the +100 people who submitted for the project.
8Dio Free Angels KONTAKT
Free Angels is not a conventional sample library. It is a little piece of art software – liberated from normal and orthodox conventions of how things should be. It is beautiful, wild and free. It is sorta like the Lady Gaga for sample libraries.
home page:
http://bit.ly/1W97jCI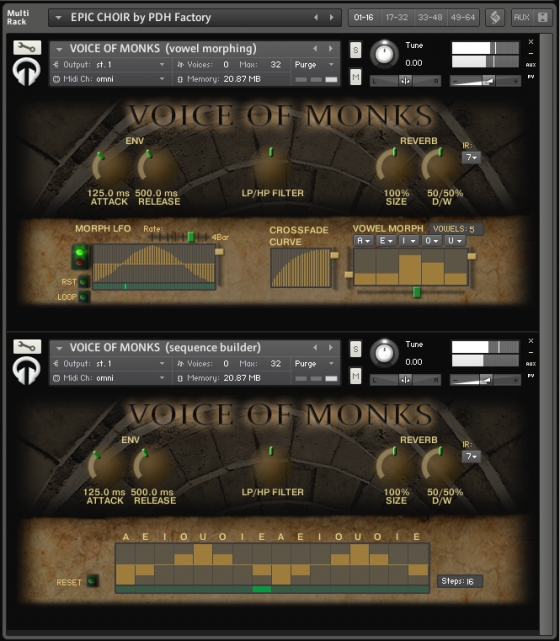 PdH Factory Voice of Monks KONTAKT
The Voice of Monks is the second library from our Voices series. It is inspired by gregorian chant-style of liturgical singing. We created an innovative instrument based on a male voice. We used techniques like layering or impulse resposes to create impression like a real choir. This library will enhance your production for soundtracks, trailers, video games, or any genre of music.