Ask Video volca 104 volca sample Explored TUTORiAL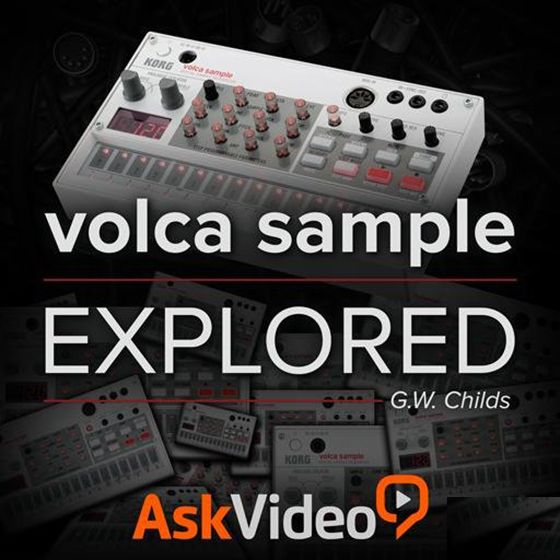 It's time to learn the Korg volca sampler. Electronic artist G.W. Childs is back with a 22-tutorial "explained and explored" course that'll teach you everything! We've taught you keys, beats and bass… so now get ready to sample!
Our Korg volca series just keeps getting better and better. And with the addition of "sample", the initial quartet of volca courses is complete. Sample is, perhaps, the most creative volca to date because it's an instrument where you really get to create and control the audio content of your performance.
This course teaches you how to use every inch of this small but powerful live performance instrument from its front panel controls to its advanced audio processing. You learn how to sample, record patterns, build sequences and interact with all your MIDI and CV-driven devices. By the time you finish this 22-tutorial course, you will be a volca sample expert!
So "sample" this course and learn everything you need to know in this in-depth collection of volca sampler tutorials by Korg volca expert G.W. Childs!
home page:
http://www.macprovideo.com/tutorial/-volca-104-volca-sample-explored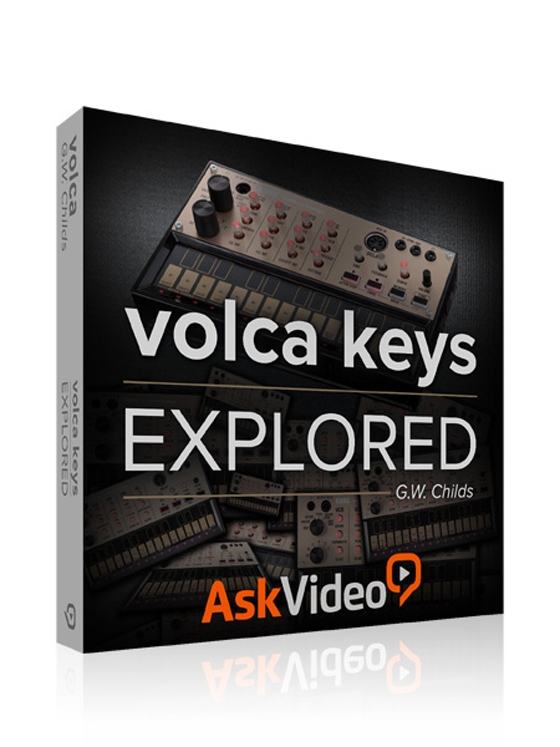 Ask Video volca 102 volca keys Explored TUTORiAL
You asked for it and here it is: Korg volca keys! G.W. Childs is back with this hardware-driven, in-action course to explain everything about this little synth and all the big sounds you can make with it!
Korg's volca family of synths is one of the coolest things to happen to electronic music in a long time. In this course, by G.W. Childs, you the learn all the features packed into this awesome little box and how to integrate it (hook it up) with other volcas and everything else in your live performance and studio setup.