StudioLinkedVST Vocal Runs Module Winx32/64-Bit Mac/VST/AU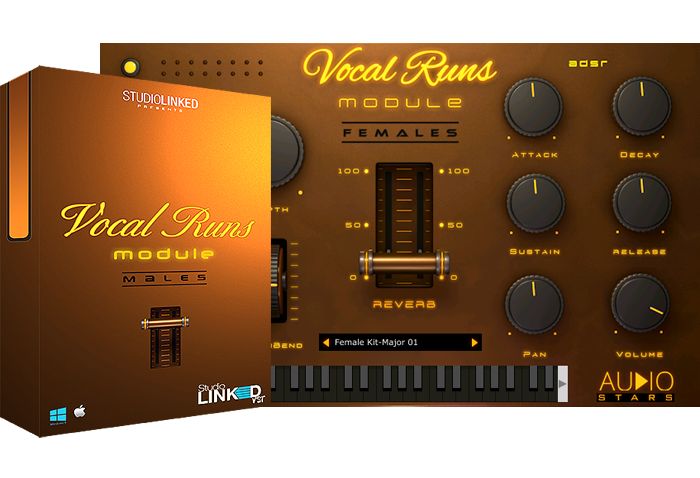 Vocal Runs Module is here. Compatible for both Windows 32/64-Bit and Mac VST/AU. Taking a new approach to vocals in virtual instrument plugins. Vocal Runs contains both male and female vocals. All vocals were recorded/performed by Chris Ray & Kandice Montgomery. Get your copy today.
......:::::: Instrument Categories ::::::......
• 189 Instruments Presets
• Male Kits-3 To 4 Runs In Each
• Male Runs-Single Run Stretched
• Female Kits-3 To 4 Runs In Each
• Female Runs-Single Rn Stretched
......:::::: Effects ::::::......
• Reverb
• Lfo Depth
• Lfo Rate
• Pan
• Volume
• ADSR
home page:
http://tinyurl.com/guynvog