The Mangle Granular Synth/Sampler WiN/MAC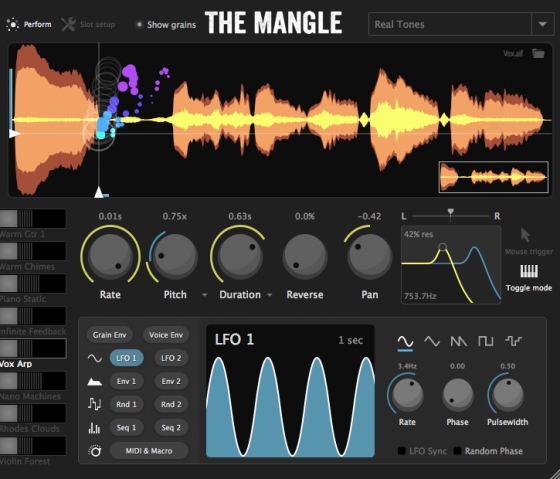 The Mangle
Granular synth/sampler plugin
I've been fascinated by granular synthesis for years, but I never found a satisfactory way to experiment with it. I wanted full automation in my DAW, preset recall and tools to 'play' the stream of grains expressively. So I built it myself.
Applied to field recordings or acoustic instruments, the effect can be startlingly organic, yet otherworldly. Or pull in your synth sounds to be morphed, warped, exploded or decomposed into intricate patterns and cloud effects.
Also features multi-timbral patches, true stereo grains, and simple drag-and-drop modulation.
home page:
https://http://bit.ly/2lTUNeF