Oversampled CYBERPACK 2077 WAV MiDi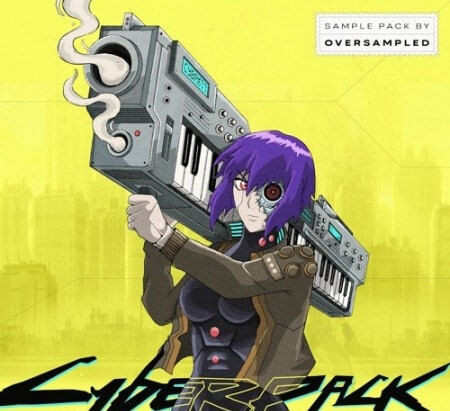 CYBERPACK 2077 Sample Pack (2077 samples) takes you to the futuristic world of cyberpunk. We took inspiration from the Cyberpunk 2077's official soundtrack, Blade Runner 2049, artists like Hyper, Gesaffelstein, Extra Terra and many more to create this masterpiece that will take you straight to the cyberpunk world. We've hired producers and sound designers who have been in the cyberpunk music for years to perfectly replicate the feel and vibe of this genre. If you wanna make heavy bangers yourself this pack is a MUST HAVE!
WHAT'S INSIDE?
CYBER BASSES
ANALOG SYNTHS
SYNTHWAVE DRUMS
KILLER SOUNDSCAPES
GLITCHES
SOUND EFFECTS
FILLS
VOCALS
BONUS MIDIs
A big part of the cyberpunk genre are super dirty and heavy basslines. Our team has spent countless amounts of time fine-tuning the details of every single loop so that each one hits as powerfully as possible.
Analog synths are essential for proper cyberpunk music. We've made sure each melody stays in your memory for hours and helps you tell better stories.
The drum part of this pack has been designed with a clean mix in mind and more room to show off when it comes to creating unique drum loops. This sample pack includes separate kick and snare loops (which we've picked so they fit together perfectly) and separate top loops. This maneuver allows you to match drums to create ideal loops that will fit best in your tracks. Thanks to this option you are not limited by premade loops that you cannot edit. Each sample easily cuts through the mix thanks to its punchy transients and rich harmonic content.
To create epic, cinematic, breath-taking soundscapes our team has analyzed an insane amount of classic soundtracks, starting from Hans Zimmer himself and ending at Marcin Przybyłowicz (original Cyberpunk 2077 soundtrack).
Use glitches to fill the gaps and give that cyber twist to your song. Glitches are great elements to add extra layers to your sounds or even use them as a main bass in the drop.
Sound effects will make your track flow perfectly. They are the perfect elements to add tension, make transitions and create hard-hitting sections.
Vocals are a great addition in cyberpunk genre. They add character and human feel to the song.
In CYBERPACK 2077 we've also included some MIDI files for you to kickstart your new song.
home page:
https://bit.ly/2XtVvlj