monthly.com Write and Produce Hit Songs with Ryan Tedder TUTORiAL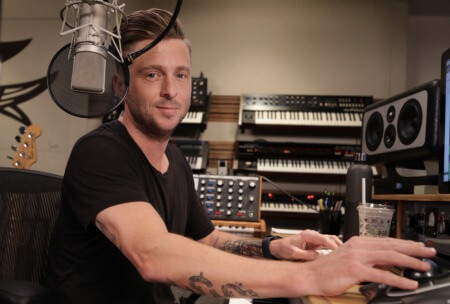 Triple-Grammy winner Ryan Tedder from OneRepublic teaches you everything he knows in this one-month class, transforming the way you make music. Ryan is recognized as the songwriting genius behind top hits by Ed Sheeran, Lady Gaga, Maroon 5, Adele, Beyonce, and Taylor Swift, to name a few. Immerse yourself in the process and leave the class with 3 release-ready songs.
Song #1 - Songwriting Fundamentals
For Song #1, Ryan walks you through his full real-time process for writing a hit song: coming up with an idea, writing lyrics, melody, arrangement, production basics, and everything in between. You'll follow along with Ryan to create your own original song.
Song #2 - End-to-End Music Production
For Song #2, Ryan dives deep into music production, showing you all the skills, techniques, sounds, and plugins he uses to create fully produced, release-ready songs. You'll follow along with Ryan, creating xa fully-produced songs of your own.
Song #3 - Capturing an Artist's Sound
For Song #3, Ryan explains how to analyze an artist and integrate their personality in your songs. You'll see Ryan's full, real-time process for working with an artist and making a song together. You'll apply these skills by making an artist-inspired song.
home page:
https://bit.ly/3axHHMU