UJAM Symphonic Elements STRIIIINGS v1.0.0 WiN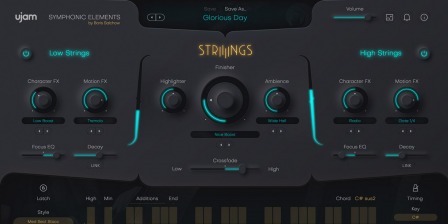 Few things can bring about the same sense of poetry and expression as a beautiful string texture. Strings elevate the emotion of a song… and that's what this plug-in is all about!
Million-dollar sound
ujam is happy to count Hans Zimmer - one of the world's great film composers - as one of its co-founders. Hans generously gave us access to his legendary string recordings, amassed over decades, for use in STRIIIINGS.
Cream of the crop
Recorded on one of the world's leading scoring stages, played and recorded by the world's best.
home page:
https://bit.ly/2XzFb2L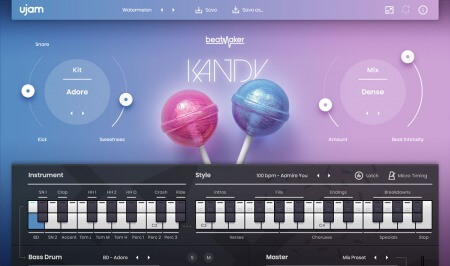 UJAM Beatmaker KANDY v2.1.2 WiN
KANDY is a bleeding-edge virtual beatmaker, employing extremely processed samples and state-of-the-art sound design for the top of the billboard charts. Easily create beats for the entire bandwidth of modern A-list pop music!
Punchy, yet sensual
One thing A-list pop artists have in common is an emphasis on beats. The beat is often the central element carrying and defining the song, and while the rhythms are coming from a wide range of genre backgrounds, they all share certain qualities!